"We are pleased to introduce our first official clothing partner at 59club Nordic – J.Lindeberg!" General Manager at 59club Nordic Sebastian Czyz says. "We are extremely proud welcoming Joakim Ågren and the entire J.Lindeberg family to 59club Nordic. J.Lindeberg has been a partner with 59club UK for many years, and we look forward to further expand the partnership, and to create and share exciting stories in the Nordic countries."
J.Lindeberg first launched in the summer of 1996, in Stockholm and New York simultaneously. Their founder, Johan Lindeberg, had a desire to challenge conventions and an idea to modernize the golfing fashion landscape, leaving the stale and the conservative behind.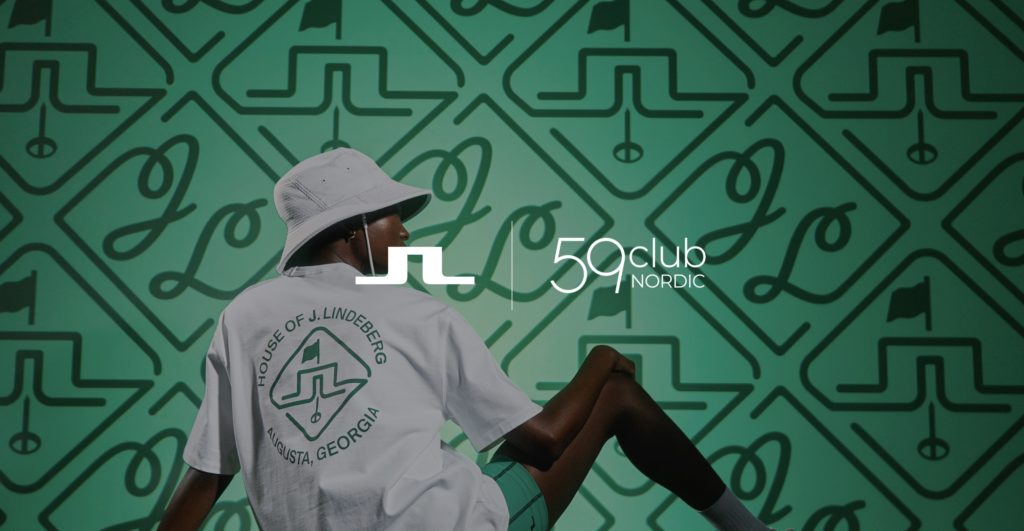 "The history behind J.Lindeberg and the mindset of why Johan Lindeberg founded it, is very intriguing" Sebastian Czyz says. "A shared desire and vision for the game, yet in different areas, we believe this partnership is a great match. 59club Nordic exists with the sole purpose of supporting and guiding the high end and ambitious golf clubs to deliver the ultimate customer experience for their members, guests and employees. In order to do so, a mindset like Johan Lindeberg is valuable – a mindset who wants to challenge the current state; a mindset who is willing to think differently and a mindset who wants to excel."
"At J.Lindeberg, we partner with companies with shared values. We have had a long-lasting relationship with 59club UK, due to our similar vision and desire for the entire industry. The fact that we have 59club Nordic in our own backyard now, just makes it even that more exciting. We look forward to partner with 59club Nordic and join them on their journey to support golf clubs in the Nordic region," Scandinavia Wholesale Manager Joakim Ågren says.
Follow our journey on LinkedIn here: https://www.linkedin.com/company/59club-nordic