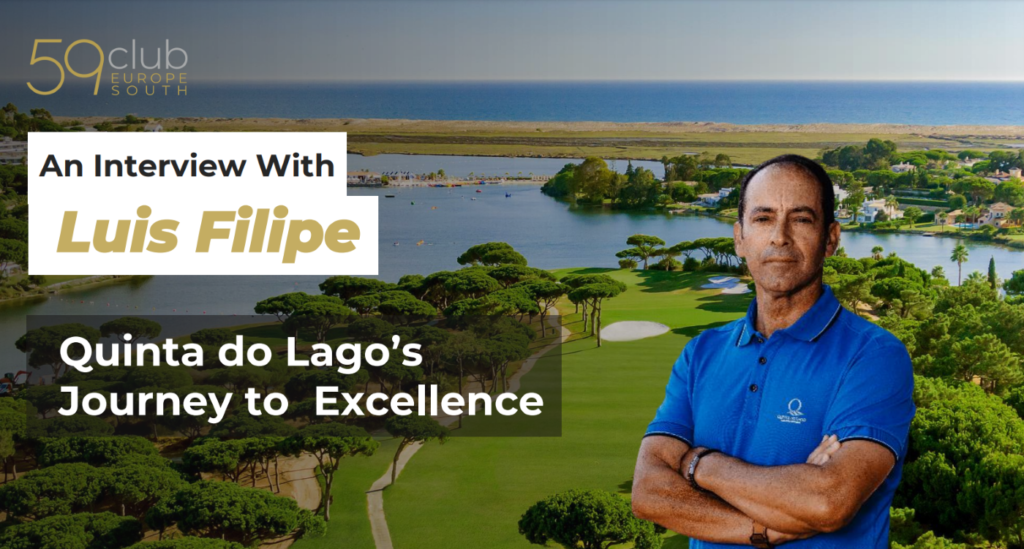 Quinta do Lago, is nestled within the Algarve and located next to the beautiful Rio Formosa nature reserve. The resort offers an incredible selection of experiences and it has been making waves in the hospitality industry for its commitment to delivering exceptional guest experiences.
We sat down with Luis, the Corporate & Leisure Relations Director of Quinta do Lago, to discuss their ongoing partnership with 59club and how it has transformed their approach to customer service and performance management.
Luis, you have been working with 59club for a number of years now across the resort. Can you tell us how 59club has helped Quinta do Lago objectively evaluate the current customer experience and identify areas for improvement?
Our partnership with 59club has significantly improved the guest experience at Quinta do Lago. Through their analysis, we have identified and addressed weaknesses and enhanced various aspects of our guests' stay, from the golf courses to the dining experience and also within the leisure club. Collaborating with 59club has spurred positive reviews and reinforced our commitment to excellence. They're a crucial partner in our journey to providing outstanding guest experiences.
Considering the size of the resort, can you share with us how utilizing 59club helps in managing the guest journey not only in Golf but in Hotel, F&B & Leisure?
We initially started working with 59club to manage the development of our golf visitor experience through a mystery shopping program across our 3 courses, However, we soon realized that the guest experience cannot only be restricted to a specific department, but that it is fundamental to ensure all of the departments are in-line with our main focus in delivering a unique guest experience throughout the resort.
Therefore, we asked for a bespoke program for the resort which includes Hotel, F&B and Leisure, as well as some unique mystery shopper audits in relation to property sales & guest services. 59club has provided these for us, and the data we now receive covers the entire guest journey; from hotel check-in, to using the state-of-the-art facilities within 'The Campus'; as well as measuring the experience across several of our dining outlets. 59club provides an incredibly in-depth picture, and a wealth of data of what our guests are experiencing across the property.
"Collaborating with 59club has spurred positive reviews and reinforced our commitment to excellence. They're a crucial partner in our journey to providing outstanding guest experiences"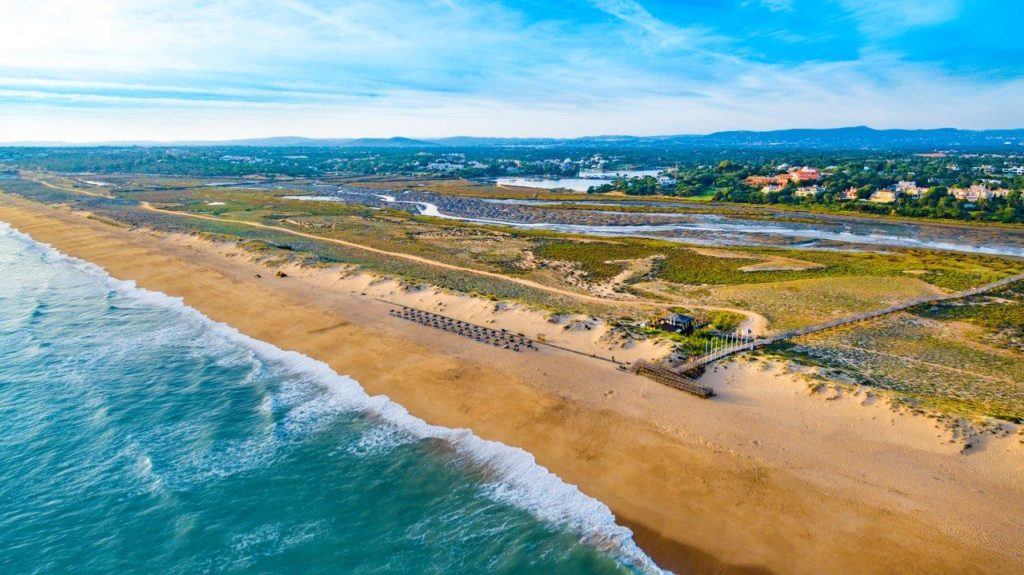 As Corporate & Leisure Relations Director, can you share with us your vision for the resort's growth and how working with 59club contributes to achieving that vision?
The majority of Resorts in Europe and in the world are nowadays offering the same facilities to guests. However, where Resorts can stand out is by delivering a quality of service which differentiates them from the rest. In the end, what remains in his/her memories is the interaction and experience with the resort staff who deliver the service in the hotel or in the restaurant.
By working with 59club we are not only reviewing previous visits, but pro-actively performance managing experiences across the resort. We always endeavor for Quinta do Lago to be a leading resort in the world, offering unforgettable experiences, and 59club assists us to ensure this.
Can you discuss any specific goals or benchmarks you aim to achieve in terms of service quality and member experience utilizing 59club's services?
We are obsessed about service! And our aim is always to be amongst the best in the industry and to be seen as Market leaders. To achieve this, we need to deliver an excellent product, but above all an excellent service. This is a never-ending story, as service can always be improved and is always changing, influenced by epidemics like Covid or in accordance with the evolution of technology. Consistent training is crucial to achieve the ambitious standards we strive for, and by working with 59club we can identify the areas where training is urgently needed to improve it.
59club don't just provide the data, we get together for regular service meetings following each month's audit, they help with data interpretation and explain to the team how improvements can be made. We then use this insight to focus our goals and targets each quarter to delight guests.
Having multiple outlets across the resort, how does working with 59club help to evaluate & manage the team across your venues?
Our aim is that all the outlets can deliver a similar service to our guests in the Resort. Consistency is very important for us and with the help of 59club, we are able to measure the service level in all departments, and to raise red flags when necessary. This way, we are able to work with specific teams and bring them to the service level we are aiming for.
How do you think the ongoing evaluation through 59club's mystery shopping services will support QDL in maintaining a culture of continuous improvement and delivering unparalleled experiences for your members and guests?
59club's Mystery Shopper program is invaluable for us. They deliver a service that is based on actual facts. This creates the basis for an honest and clear approach to the areas needing attention and improvement with the commitment from associates and management team.
QDL secured a Service Excellence Flag at our recent Service Excellence Awards, what does this mean to you & the team?
This is a great honor for the Resort, but above all, it makes our associates immensely proud of their work and commitment in delivering a great service to our customers. It makes us feel that we are all working together, and headed in the right direction.
As a leader in the golf industry, how do you think the insights and best practices provided by 59club will contribute to the growth and development of golf clubs in Portugal, particularly in the Algarve region?
We were the first Resort in Portugal to be working with 59club. This has generated the curiosity of many other resorts to understand more about the services they are delivering. The best practices implemented are being followed by other golf clubs and that is setting the bar in the region.
Finally, what advice would you give to other golf clubs considering partnering with 59club to improve their customer service, staff training, and overall performance?
I would strongly advise them to explore the opportunity of working with 59club, and to take advantage of their market knowledge, as they can guide a property to achieve their desired service levels. It is invaluable to have access to data which is transparent, and a specialist on hand helping you to provide consistent service to customers, in all areas.